CHICKEN AND THE CLIMATE
Choose chicken if you use meat. The recipe for a lower climate footprint related to cooking is simple: Eat more vegetables and replace red meat with lighter meat.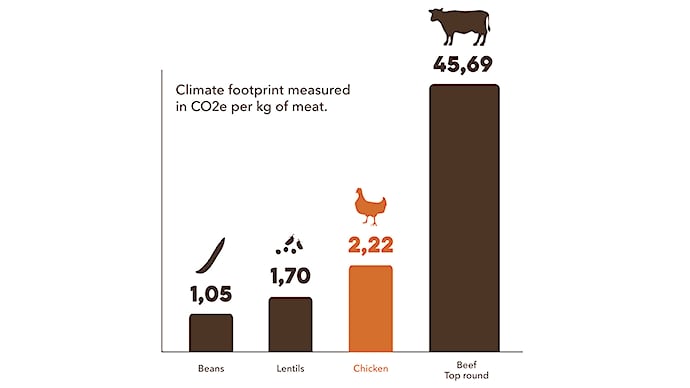 Do you eat meat? Choose chicken for the climate.
The climate footprint for chicken is much closer to plant-based mince than to beef. So, use vegetables and light meat instead of beef if you want to make a climate contribution.
This is evident from The Large Climate Database, which shows the climate footprint of the 500 most common foods in Denmark. The calculations are not specifically for ROSE products, but for chicken and other foods in general.
Everybody can compare the climate footprint of chicken with other foods, for example fish or pork, at Denstoreklimadatabase.dk
Source: CONCITO (2021): The large climate database, version 1